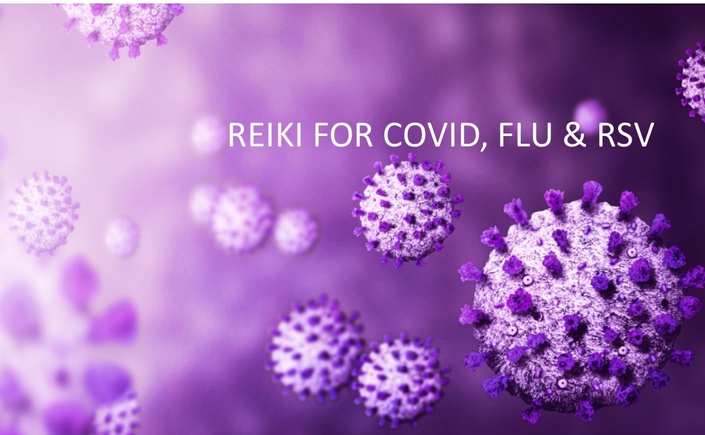 Reiki for Covid-19, Flu & RSV
REIKI FOR COVID-19, Flu & Respiratory Syncytial Virus
Learn energy protocols for unblocking and clearing the energy to assist the healing process of COVID-19, Influenza, and Respiratory Syncytial Virus (RSV). Help your clients heal from these devasting illnesses.
You will learn how to work with the lungs, the lymphatic system, support the blood, deactivate the virus, lower fevers, boost the immune system, and much more. We will discuss protocols for the different stages of these illnesses, such as on life support; active symptoms but not hospitalized; recovering; along with supporting the emotional side of the illness. We will discuss the impact of the disease on the energy field of the immune system, lungs, brain, lymphatic system, heart, kidneys and body.
You must be a Reiki II or higher level to take this course or practice an energy modality that has a distance practice.
Course includes lecture and handouts and is updated as new information becomes available. There are over 4.5 hours of videos.
"If there's one course to take right now it's Dawn's Covid-19 class. My own father is suffering from the effects of covid-19 and with Dawn's course I have been able to assist in his healing on a deeper level that has produced astonishing results. Coming out of a 30+ day coma this course is the backbone of his continued healing progress. Working with Dawn's Covid-19 Reiki course has elevated my practice both personally and professionally. We all know someone or know of someone suffering from Covid-19 after effects. Having this class as a tool I may utilize at any time is powerful beyond words and for that I am beyond grateful. Dawn provides the tools of insight into her world of healing and this information is priceless. After taking Dawn's covid-19 course I feel I have learned the tools needed to soothe the effects of covid-19 with my clients, friends and family. Since offering this, I have received nothing but deep gratitude. I pray this course may bring you many blessings and healing miracles, as it has for myself, my family and my friends."
With love and gratitude, Kathryn Zyhailo
"I have attended several of Dawn's Reiki workshops, with each one my understanding for Reiki healing keeps expanding. Dawn teaches different ways to send Reiki for various situations, they are very practical and easy to follow. I have a friend who got COVID-19, she lost her taste and smell, I sent her Reiki several times a week using what I learned from the workshop and after 2 weeks her taste and smell have come back completely." Shibo Liu
"After the Energy Protocols for Healing COVID-19 class I started sending the protocol to family and friends who had contracted the disease. The first person I treated, a 70 year old male, was in the hospital ICU unit on oxygen to aid his breathing. His daughter was the RN on duty at the hospital's COVID ICU unit. After using the protocol outlined in the class for the first treatment he showed improvement. After the second session he was moved out of ICU to regular patient status. His vitals improved right away, his daughter informed. He has been released to home and said, "We kicked COVID's A_ _!"

My daughter and her husband (both 44 years old) also showed marked improvement when the protocol was used to treat them. They, as well as my grandson (28 years old) had experienced shallow breathing and loss of taste and smell, which has been restored after the protocol was used. All three said that their stamina improved much faster than they had expected. I cannot Thank You enough, Dawn, for Your excellent instruction in all Reiki I have learned, so far. " Christine Hackley
I would like to tell you how much I have enjoyed & loved your "Reiki for Covid 19" Workshop. It has inspired me to also help covid patients!..(I am a Angel reiki master..Usui Reiki master..And a Kundalini reiki master)..Your course has also "wet my appetite". Martin
Your Instructor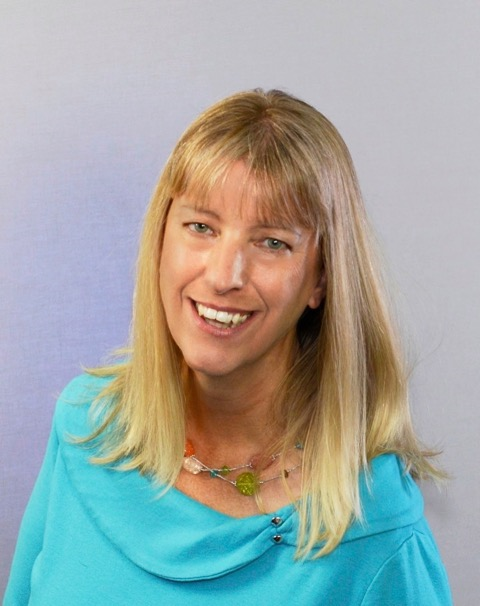 Dawn Fleming is a Chakra/Energy expert. She has been working in the field of energy medicine as a holistic health practitioner and teacher since 1992. Dawn is a Usui, and Karuna™ Reiki Master/Teacher, Medical Intuitive, Life Coach and Author. She is the Director and lead instructor of Energy Transformations School of Energy Healing. Dawn has been teaching Reiki, Dowsing, Medical Intuition, Hara Line Repair and a variety of other energy classes nationwide.
Dawn has been helping clients and students to unblock their life and to live to their fullest potential. She teaches a variety of on-line and classroom workshops in community colleges and hospitals, as well as leads retreats. She has clients all over the US, Canada, England, Belgium, India, and the Philipines.
Dawn is a positive, love-centered, Master energy healer, that is here to raise the vibration on our planet.

She is an award winning author of several; books that include: Start, Grow and Expand Your Holistic Health Business, Teaching Workshops Effectively, Mastering Reiki with a DVD Mastering Reiki, and Heat Rising: Survive and Thrive through Menopause, and Reiki I and II Manuals that teachers can make copies of for their students, Her website is http://www.energytransformations.org

Sign up for her inspirational newsletter and receive a free meditation that you can download. Sign up here